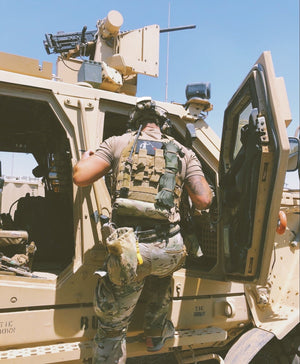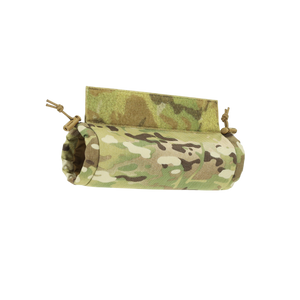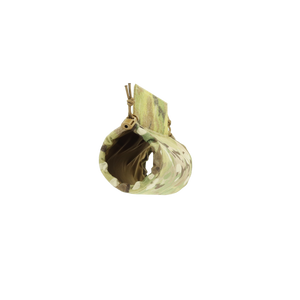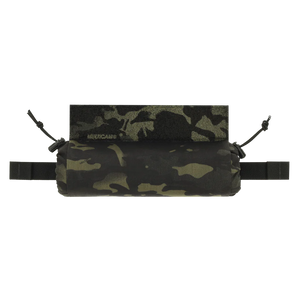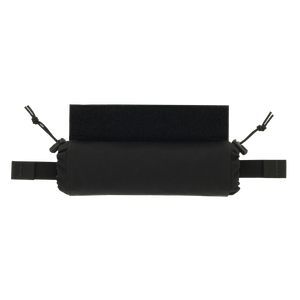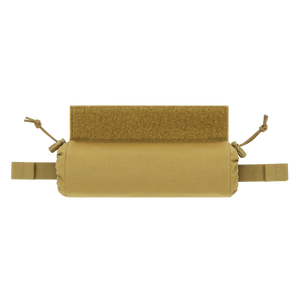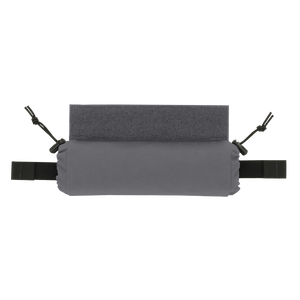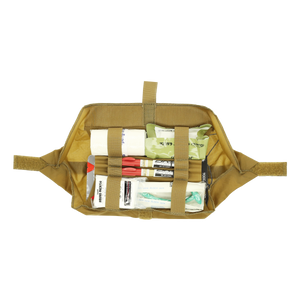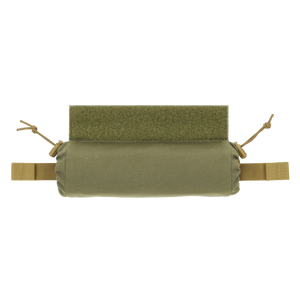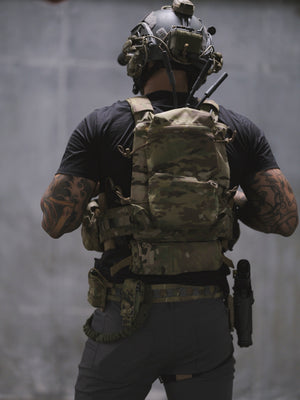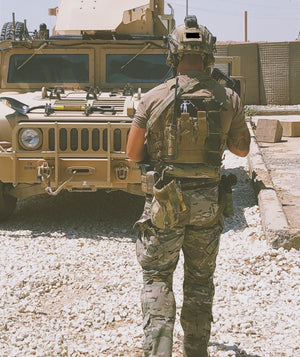 Roll 1™ Trauma Pouch


Created in collaboration with Ferro Concepts. The Roll 1™ Trauma Pouch is a Dangler™ pouch that stores Individual First Aid Kit (IFAK) contents and offers rapid deployment in an emergency. The Roll-1 was created for a simple reason: to slim down the profile of body armor. The IFAK has always been a large, tumor-like pouch worn usually on the sides of a kit where it inhibits movement and takes up valuable kit real estate. The idea was to create an IFAK pouch that could hold the necessary items, be located in an area of unused space, and be accessible by both hands.

The first Roll  1™  prototype was made in Syria in 2017 by an 18D Gear Queer with too much time on his hands. The end result is a novel approach to the IFAK; one that passes rule number one (always look cool), provides the end-user or the tending medic quick access to critical med tools, and is easy to train with and restock. The first time you pop open yours or a buddy's IFAK shouldn't be during an actual life-threatening situation.
The name Roll 1™  is a reference to the medical terms relating to levels of care: Role 1 or Echelon 1 is medical support integral at the tactical level that provides immediate life-saving care, first aid and triage. Role 2 is med support at a higher/larger level where Role 1 usually send patients for MEDEVAC. Roles 3 and 4 are specialty surgical capabilities and long-term definitive care. We wanted to call it the Roll-Aid but figured that Patagonia is already mad at us so we better not make enemies with Big Pharm…
The Roll 1™ is intended to be worn in the opening of the rear body armor plate pocket: occupying unused real estate, staying out of the way, and adding lumbar support for full-kit vehicle rides. The Roll 1's open ended, ambidextrous outer pouch enables access on both sides of the casualty if trauma care is required. Simply grab the left or right deployment pull tab, yank out the insert to gain access to IFAK contents, and go to work. The Roll 1™ can also be mounted to the front of a plate carrier, battle belt, or anywhere a large enough hook and loop Velcro interface is used. Included is the outer pouch, and the insert pouch. Trauma kits /IFAK contents for the insert are sold separately.
Compatible with most plate carriers with a hook and loop Velcro interface
Open ended, ambidextrous design
Includes outer pouch and insert pouch
Trauma kits sold separately

 

Berry Compliant
Made In USA
Can also be purchased at ferroconcepts.com 
DISCLAIMER: Forward Observations Group products are for use by trained personnel and in accordance with their instructions for use. By purchasing a product you certify you have, or will obtain prior to use, proper training.  FORWARD OBSERVATIONS GROUP EXPRESSLY DISCLAIMS LIABILITY FOR THE MANNER IN WHICH NAR'S PRODUCTS ARE USED.